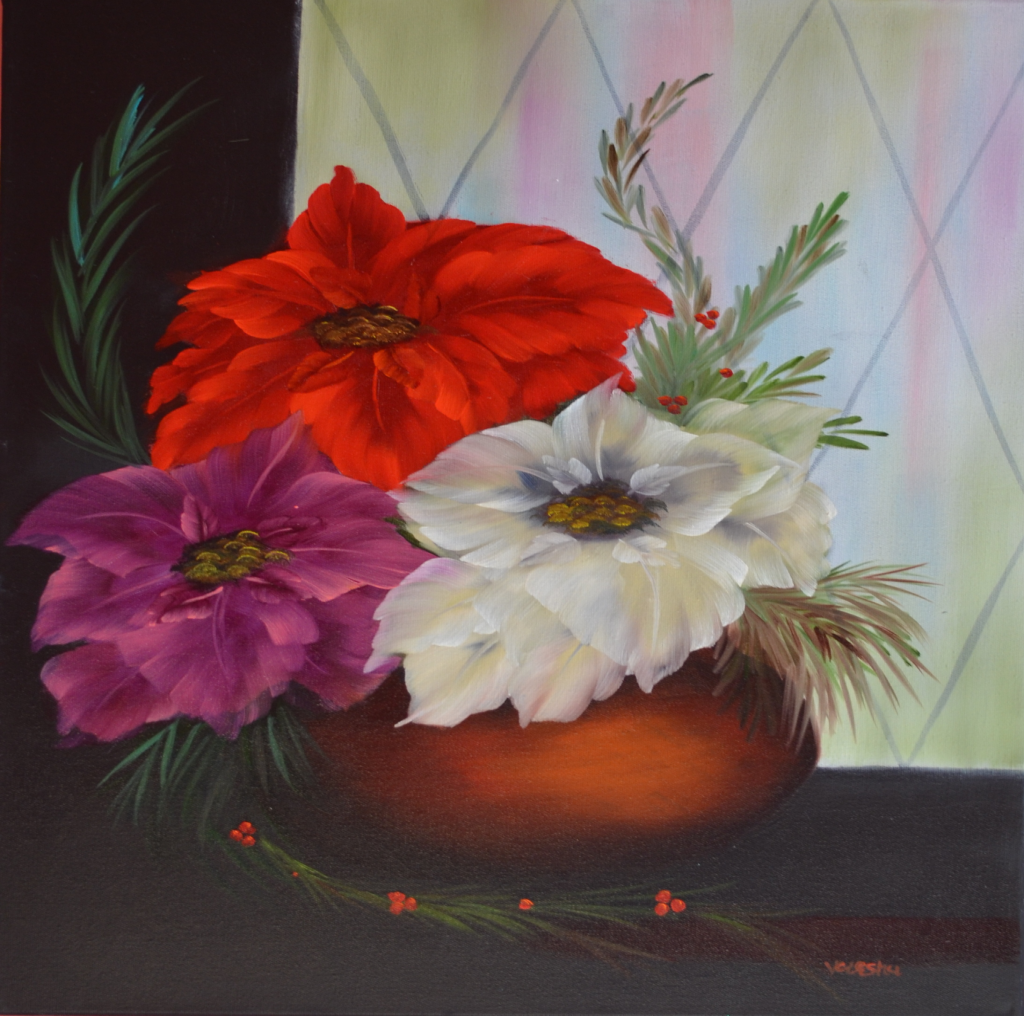 About Me
I am an artist and certified landscape and floral instructor, living in Washington DC metro area. I'm inspired by nature and color so, I took the opportunity to paint and follow my dream. I am always looking for opportunities to improve my art. I've developed my art skills and style from self education, practice and wet-on-wet oil painting technique by many artists. I love to paint landscapes, flowers and animals with oil and acrylic colors. I also like to paint mandala dot paintings on canvas and stone. I often donate paintings for charities or any other good cause.
I have started my YouTube channel to share my art to the world. I love to teach people how to paint landscapes and flowers.
I believe art is a great source of calmness and that you start to paint if you have not done so and you find calmness that I have found.
My Art Portfolio
Original acrylic and oil paintings illustrating mostly landscapes and floral images with realism and natural beauty. Showcasing roses to mountains and many more flowers and landscapes. Thank you for visiting my portfolio.
All
Landscape
Floral
Stone
Seascape
Other
My Youtube Tutorials
These are my YouTube videos that you can watch while painting along. I would love to hear from you any suggestions you may have. Please like, subscribe and enjoy the paintings.
Step by step easy painting using acrylic and oil colors
How to paint Dot mandala art
Contact Us
Our Address
Haymarket, VA 20169
Email Us
varshafineart@gmail.com